Specialassistans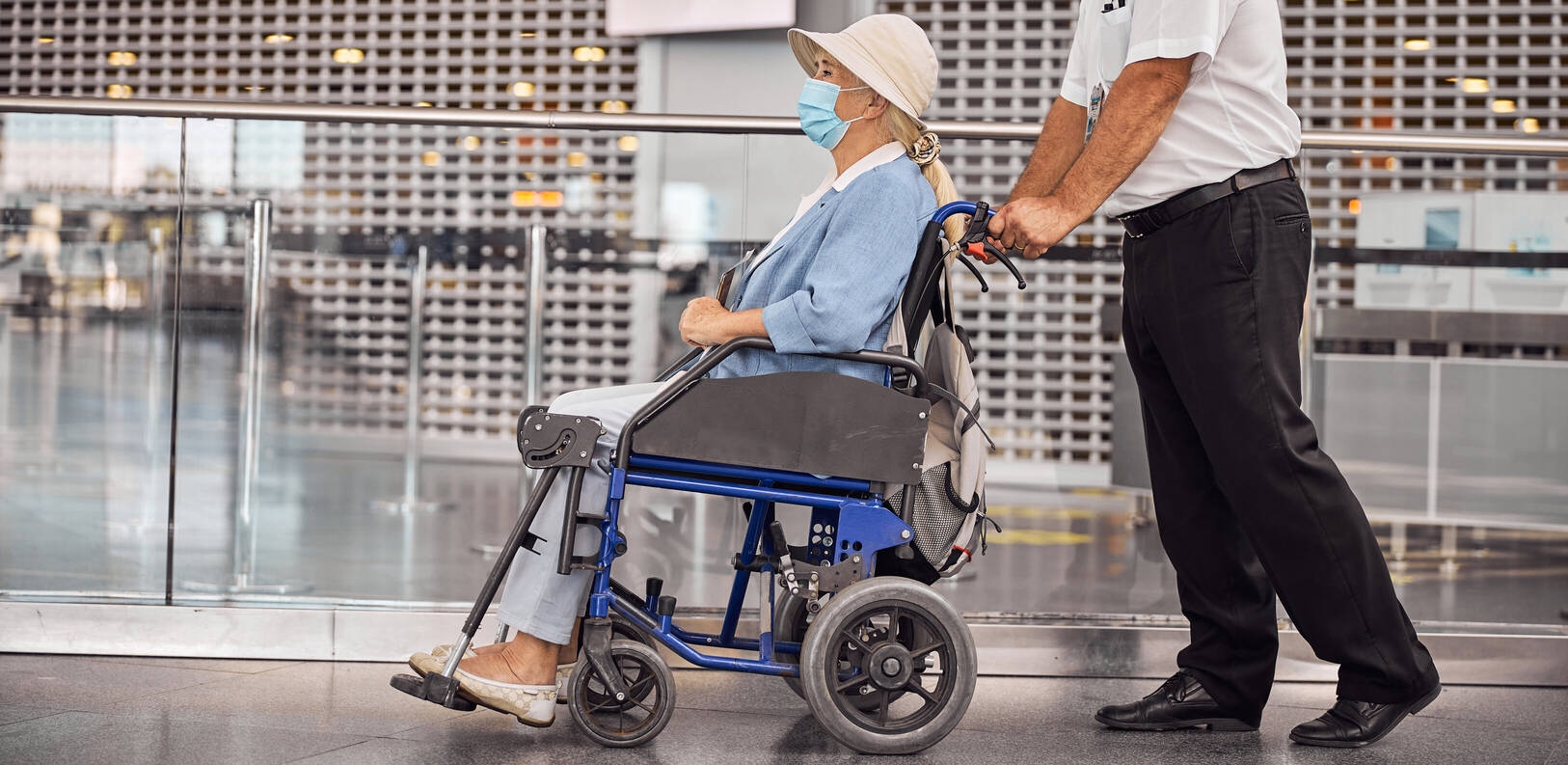 Special Assistance

Some people need a little more help when travelling than others. We do everything we can to make your trip as easy and comfortable as possible, whatever your needs or abilities.

Special assistance is subject to availability, we recommend that you request it as soon as you have made your reservation. However you must request special assistance at least 48 hours before the flight. The service has to be approved before departure, otherwise we cannot guarantee assistance. Please contact us at support@nyx.ee.

At the Airport
Please arrive at the check-in counter at least 1 hour before departure.

Onboard
Travelling with an assistant/escort is requierd if you:
Have a mental or physical disability that requires assistance

Are dependent on inflight medical assistance

Do not have the capacity to understand and respond to safety instructions from the cabin crew


An assistant or escort is a person responsible for your comfort and well-being while you board and leave the aircraft, your general safety during the flight and emergency assistance in case of an evacution. This person must be at least 18 years old and must sit beside you. An assistant or escort ticket is 85% of the adult fare.

Service Animals
Fully trained service animals and emotional support/psychiatric service animals may fly in the cabin at no charge if they meet the requirements below. Remember that advance notice and approval is required. Please contact Customer Service as soon as possible after booking. Number of service animals is restricted.
Requirements
Only one emotional support/service animal is allowed per person.
The animal must be a dog
The animal must be clean and well-behaved
The animal must be able to fit at your feet, under your seat or in your lap


To request special assistance, please fill out the document HERE.